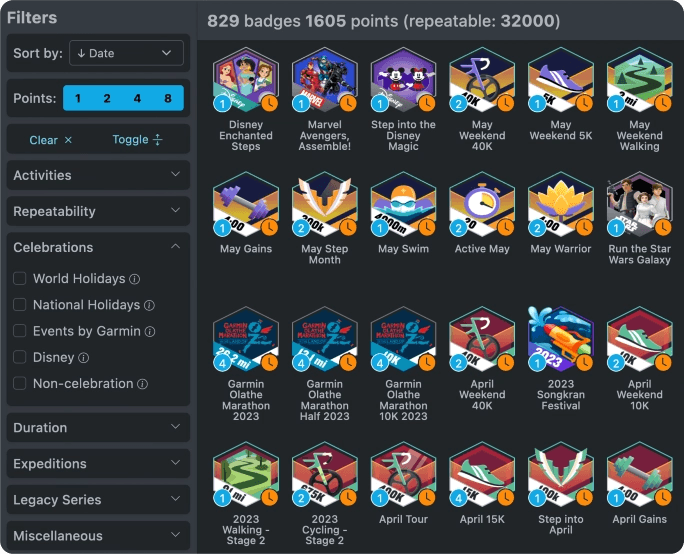 Garmin Badges

Database
Browse all of the known Garmin Badges by their activities, points, time of availability, durations, special traits and many more carefully prepared filters.
See Database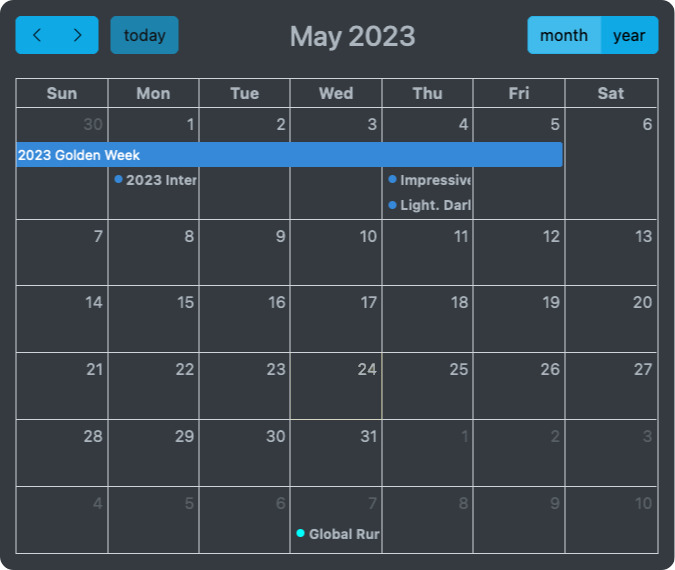 Garmin Badges

Calendar
See all of the known Garmin Badges with limited-time availability in a form of an interactive calendar that you can fully customize and later import to your calendar provider.
See Calendar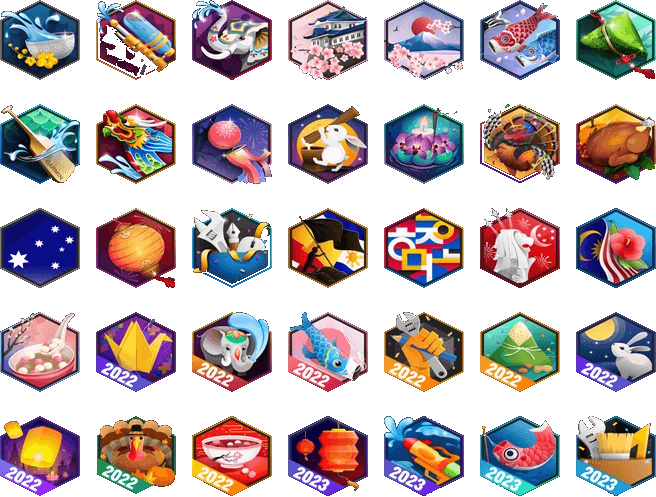 History

Update
Connect your Garmin Account to see what location-based badges you have missed - and then, earn them all at once, effortlessly.
See History Update
Location

Auto-Updates
Connect your Garmin Account and enjoy automated location updates preceeding events with badges available only in specific countries.
Coming Soon
Challenge

Auto-Join
Connect your Garmin Account and select which monthly and quarterly challenges to join automatically. Never again worry about missing points that you would otherwise get!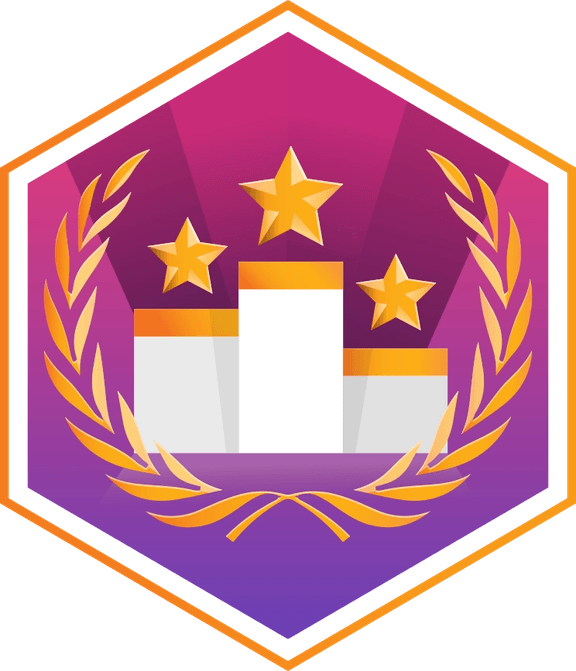 Earn Challenge Champ

250 times
Connect your Garmin Account and schedule daily and weekly challenges in the given activity with a connection of your choice. Once they create the Garwin account, they'll be accepted automatically, so both of you can forget about them.
Coming Soon
Garmin Badges

Challenges
See how many Garmin Badges' points were available in the selected time periods, grouped by their activity types. Additionally, browse the Holiday and Event Badges within the same time period.
See Challenges
Garmin Events

Map
See all of the events either organized or sponsored by Garmin in the form of an interactive map. Find out where and when to compete, and earn otherwise unavailable badges!
Garmin Badges

Dashboard
Connect your Garmin Account to best track your repeatable badges progress on the way to 10220 points!
Coming Soon